NextGen Meds Delivers Quality Care Directly to Your Home – Free Shipping!
NextGen Delivers Quality Care Directly to Your Home – Free Shipping!
Not a customer yet?
CALL or TEXT us at 1-888-557-7085 or complete the form below
NextGen Medical Supplies carries a wide variety of supplies including Diabetic Testing Supplies, Continuous Glucose Monitor Systems, Insulin Pump Supplies, Sleep Apnea Supplies, Catheter Supplies, Orthotic Braces, Walkers, and Canes – Always FREE Shipping!
Simplify your life with NextGen. You don't need to wait in line for hours at the pharmacy or local drugstore — or deal with confusing insurance paperwork.
Your life can be so much better. With professional assistance from medical supply specialists that handle everything for you, you don't need to move from the comfort of your home. NextGen is standing by to assist you.
NextGen Medical Supplies accepts Medicare and most Medicaid, private and commercial insurance plans.
We now carry FreeStyle Libre 2 Continuous Glucose Monitoring System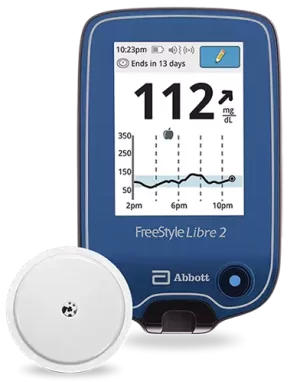 Take control of your diabetes with the Dexcom G7!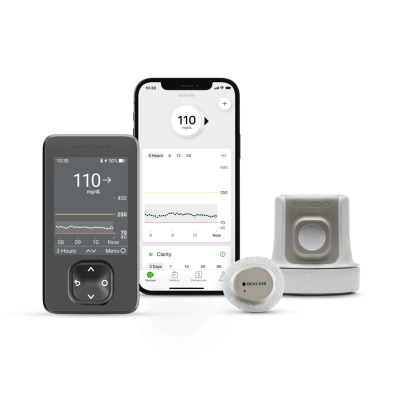 Manage your Diabetes with a Continuous Glucose Monitor from NextGen
Continuous Glucose Monitor
Your full-therapy supply service
If you or your loved ones suffer from a chronic condition and are in need of durable medical equipment, we've got you covered.
Rest assured. Your much needed medical supplies will arrive right at your doorstep.
Your needs, our priority
Your NextGen personal patient advocate is always ready to assist you with everything you need.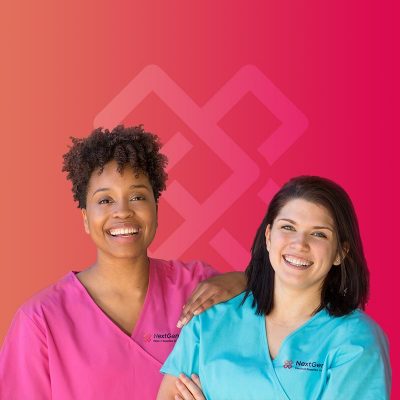 Your comfort is first
Your waiting days at the pharmacy or drug store are over.
Your supplies arrive at 

the privacy of your home.

Your specialist will take care of reorders of your supplies with your doctor

.
Your peace of mind is guaranteed
Your supplies include a backed-up warranty.

FREE delivery! Your order will arrive on time.
What Our Patients Say About Us
"If you need medical supplies, NextGen is the place to go. The staff is very knowledgeable and responsive. It's great to have a human to talk to that understands your situation and is very compassionate! Thanks NextGen. You're the best!" 
What Our Patients Say About Us
"When I was first diagnosed with diabetes my fingers were so very sore. I discovered NextGen's sensors through my sister and you have truly been a life saver. You have always been so very helpful with anything I have ever needed. I appreciate you guys so very much." 
What Our Patients Say About Us
"I have been using NextGen for my Diabetic medical supply needs for several years now. The staff at NextGen go out of their way to ensure my supplies are always ordered and shipped in a timely manner. To put it in a nutshell, you won't be sorry if you trust NextGen to handle your medical supply needs."
What Our Patients Say About Us
"I have been using NextGen Medical Supples, Inc. for my CPAP needs since 2018. I cannot say enough about their service and commitment to me. I have used another company before and the service provided at that other company was lacking and impersonal. NextGen is always available to me whether I am reordering supplies or having technical issues with my CPAP machine. On more than occasion they have called on my behalf to resolve SD card or modern issue that I have hard with my machine. There is always follow-up to make sure that I am satisfied and if I call someone always picks up the phone. It's like calling a friend! I highly recommend NextGen for your medical Supply needs."
What Our Patients Say About Us
"I would like to say that I have had the pleasure of working with Josh and his team for several years. He has put together an awesome crew. Both him and his team are simply the best in the business. I get my CPAP supplies and Diabetic supplies. When it is time for replenishing the supplies they are right there to get them on the way. They call to be sure what you need and  within a short time they arrive. The people are always very pleasant and do not mind a little bit of a chat with you as long as they are not busy. They also remember you when you call in. I have had several doctors try to get me to go with a local company where I live and say it would be easier much more easier and convenient. I let then know real quick that nothing is quicker or better than NextGen. The service you get from this company is the best no matter where you live bar none. When you use NextGen you will know what I mean. You will be glad you joined up with their business. Keep up the great work NextGen!"
*Our customers are happy to share their experience working with us. However, in order to protect their privacy, we only use first names.
Download and print a blank prescription to bring to your next doctors appointment. This will help expedite the process.
You must provide the following information:
Your treating physician's name

Proof of health insurance

Acknowledgment – yourself, your caregiver or your spouse
Healthcare Providers

NextGen Medical Supplies is now partnered with Parachute Health to Better Service Your patients.
More time with patients – Less time on paperwork.