NextGen Is Prepared for COVID-19
We Are Fully Operational and Standing By to Assist
Medical  Supplies Delivered Directly To Your Home
Quality Care Delivered Directly to Your Home
FREE Shipping
Reordering Made Easy
90 Day Supply
Take Control of Your Diabetes with NextGen
Wide Selection of Diabetic Testing Supplies
You May Qualify for a Continuous Glucose Monitor System
All of Your Catheter Supplies in One Place
FREE Shipping
We Carry All Major Brands
Fast and Reliable
NextGen Is Prepared for COVID-19
We Are Fully Operational and Standing By to Assist
Medical  Supplies Delivered Directly To Your Home
Quality Care Delivered Directly to Your Home
FREE Shipping
Reordering Made Easy
90 Day Supply
Take Control of Your Diabetes with NextGen
Wide Selection of Diabetic Testing Supplies
You May Qualify for a New Glucose Meter
All of Your Catheter Supplies in One Place
FREE Shipping
We Carry All Major Brands
Fast and Reliable
NextGen Is Prepared for COVID-19
We Are Fully Operational and Standing By to Assist
Medical  Supplies Delivered Directly To Your Home
Quality Care Delivered Directly to Your Home
FREE Shipping
Reordering Made Easy
90 Day Supply
Take Control of Your Diabetes with NextGen
Wide Selection of Diabetic Testing Supplies
You May Qualify for a New Glucose Meter
All of Your Catheter
Supplies in One Place
FREE Shipping
We Carry All Major Brands
Fast and Reliable
Not a customer yet?
CALL or TEXT us at 1-888-557-7085 or complete the form below
You don't need to wait in line for hours at the pharmacy or local drugstore — or deal with confusing insurance paperwork.
Your life can be so much better. With professional assistance from medical supply specialists that handle everything for you, you don't need to move from the comfort of your home.
NextGen Medical accepts Medicare and most Medicaid, private and commercial insurance plans.
Your full-therapy supply service
If you or your loved ones suffer from a chronic condition and are in need of durable medical equipment, we've got you covered.
Rest assured. Your much needed medical supplies will arrive right at your doorstep.
Your needs, our priority
Your NextGen personal patient advocate is always ready to assist you with everything you need.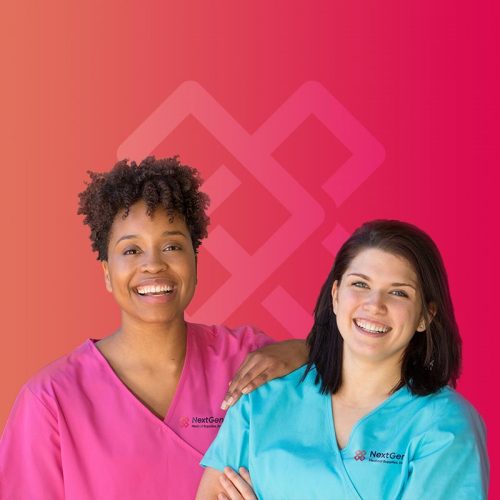 Your comfort is first
Your waiting days at the pharmacy or drug store are over.
Your supplies arrive at 

the privacy of your home.

Your specialist will take care of reorders of your supplies with your doctor

.
Your peace of mind is guaranteed
You'll get a 90-day supply with every order.
Your supplies include a backed-up warranty.

FREE delivery! Your order will arrive on time.
Download and print a blank prescription to bring to your next doctors appointment. This will help expedite the process.
You must provide the following information:
Your treating physician's name

Proof of health insurance

Acknowledgment – yourself, your caregiver or your spouse