Take Control of Your Diabetes

Wide Selection of Diabetic Testing Supplies
You May Qualify for a New Glucose Meter
Take Control of Your Diabetes

Wide Selection of Diabetic Testing Supplies
You May Qualify for a New Glucose Meter
Take Control of
Your Diabetes

Wide Selection of Diabetic Testing Supplies
You May Qualify for a New Glucose Meter
Diabetic Supplies
Diabetes is a group of metabolic disorders that result in high blood sugar levels, caused by a chronic condition that affects the way the body processes glucose or the pancreas producing too little or no insulin to regulate glucose levels.
According to the International Diabetes Federation (IDF), over 415 M people are currently affected by diabetes.
If you are a diabetic patient, you can get all the necessary equipment and supplies to treat your condition with just a few clicks.
We will work with you and your physician to make sure your diabetic supplies needs are covered.
Quality Care Delivered Directly to Your Home
Based on the testing regimen prescribed by your treating physician and your current equipment, you may receive a 90-day supply for your Glucometer:
Blood glucose monitor systems
Test strips
Lancets
Lancing device
Control solution
Batteries
All your diabetic supplies include a backed-up warranty and shipping is always FREE!
We carry brands including: Advocate, True Metrix, EasyMax and more.
Your NextGen patient advocate will verify your prescription and insurance coverage to make sure your order is processed promptly.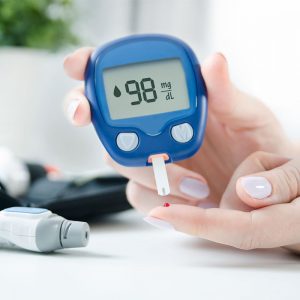 Download and print a blank prescription to bring to your next doctors appointment. This will help expedite the process.
You must provide the following information:
Your treating physician's name

Proof of health insurance

Acknowledgment – yourself, your caregiver or your spouse